Here we are, well into August. Where did the summer go?
Are you thinking about fall yet? Do you have Back-to-School on your mind?
Maybe you're planning your next knitting projects? To help you out, I'm having a "Buy One, Get One" sale on all my patterns, with coupon code AUGUST. Just put 2 items in your shopping cart, and one of them will be free! But act soon, this sale is for just one week, till Friday Aug. 17.
This is a great time to stock up on what you might want to knit this fall and winter! Click here.
New project bag in the shop:
I made a slightly different style bag for my Etsy shop. I added straps on top so that it can be carried like a purse or a lunch bag. It's made of easy-to-clean oilcloth in a cute cherry print, so it makes a good all-purpose bag for travel, lunches, beach, essential oils, or knitting. What do you think?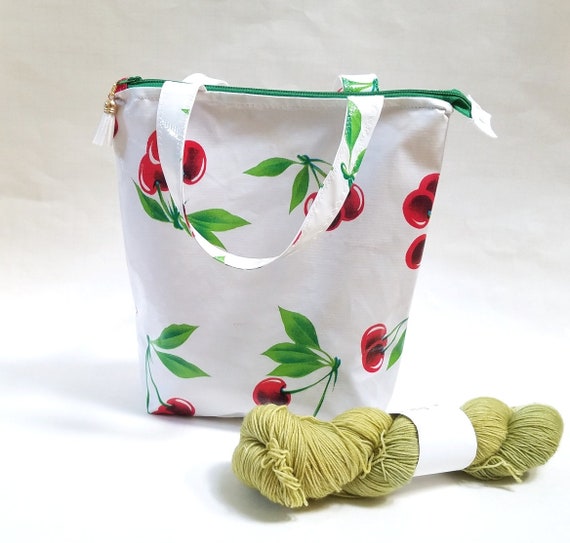 Also in my Etsy shop, I added free shipping on many of my items -- over 15 items now ship free in the U.S. This includes Star Wars, Doctor Who, and retro styles. Have fun browsing!
Enjoy the rest of the summer!